Shattered Horizon is becoming widely known as the game push performance requirements on mid-range and high-end machines; so, below are some comparisons between top video cards to date and how they handle Shattered Horizon on maximum settings.

Testing Hardware:
Processor: Intel Core 2 Quad Q9550@4.25 GHz, L2 cache 12 MB
Motherboard: MSI P45 Platinum 7512 (LGA 775) P45/ICH10R
Memory: 4 Gb OCZ DDR2-1150 @ 11160, 5-5-5, 2,2 В
Harddrives: 2 RAID0 Western Digital Caivar WD2500GL 250, 7200 rpm, SATA 3

Testing Software:
OS: Microsoft Windows 7 Ultimate Edition x64
DirectX: DirectX 11
Driver platform: Intel INF Chipset Update Utility 9.1.0.1012
Graphics Driver: Nvidia GeForce/ION Driver Release 196.21 ; ATI Catalyst 10.2
1024x768 Resolution
Edit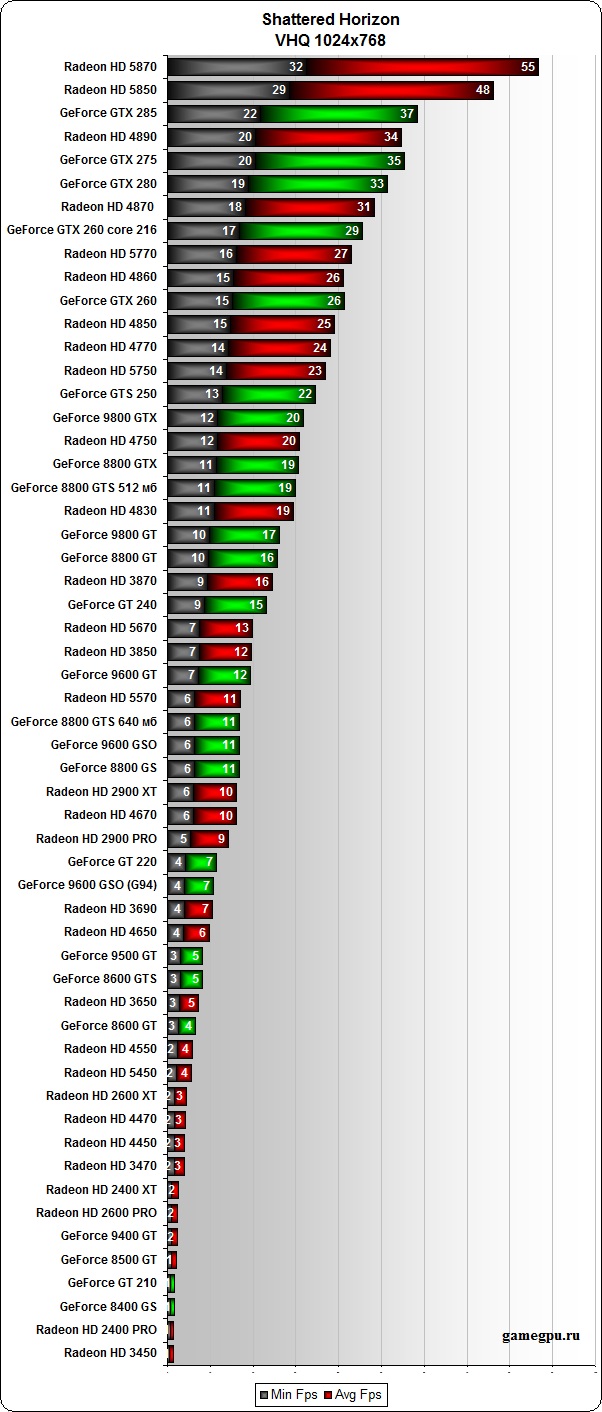 1280x1024 Resolution
Edit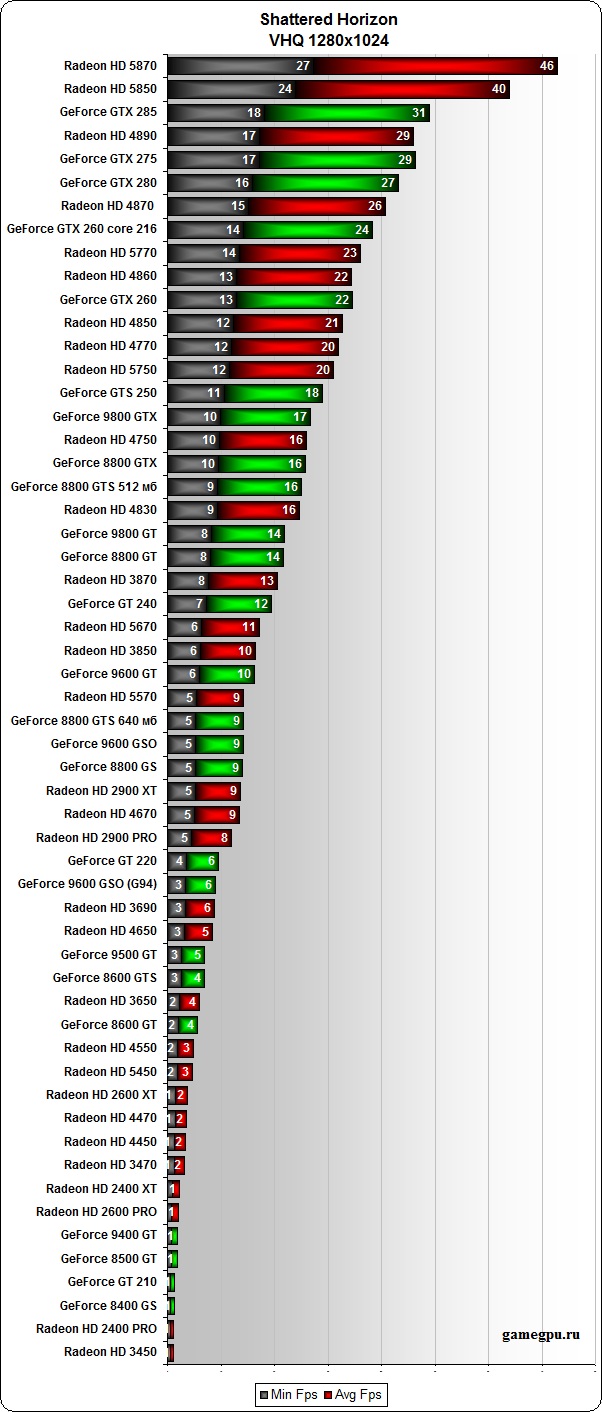 1680х1050 Resolution
Edit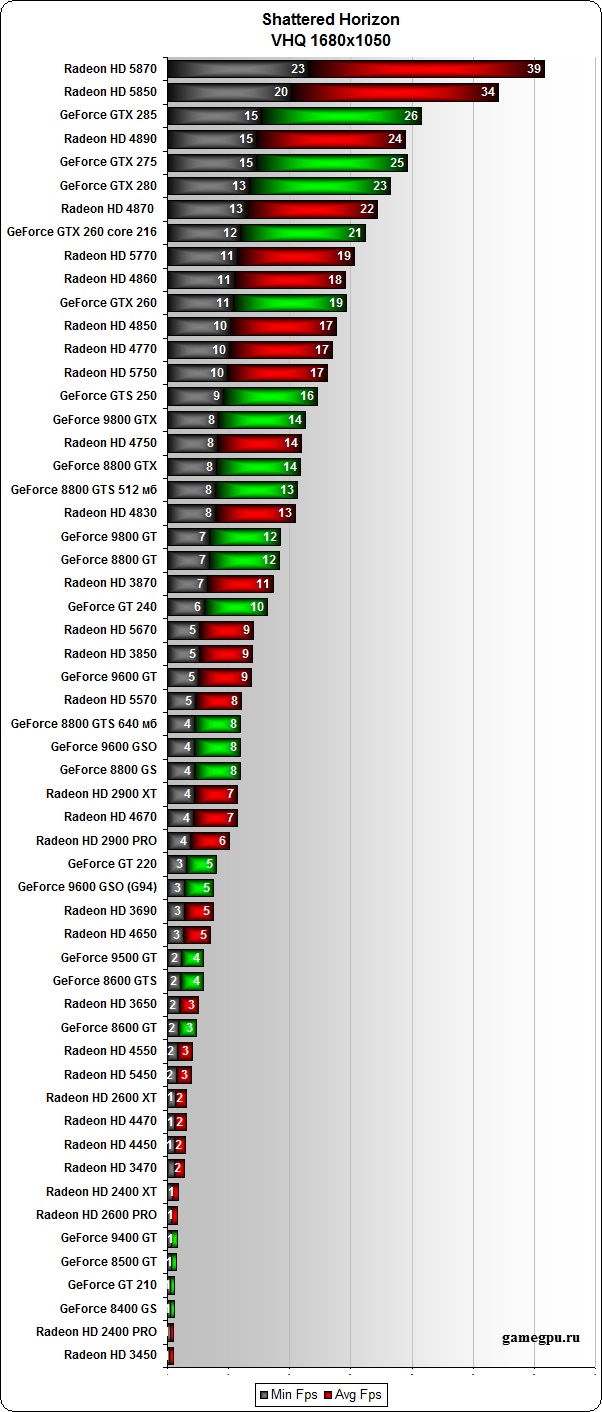 Ad blocker interference detected!
Wikia is a free-to-use site that makes money from advertising. We have a modified experience for viewers using ad blockers

Wikia is not accessible if you've made further modifications. Remove the custom ad blocker rule(s) and the page will load as expected.